Note: Every Wednesday is free shipping!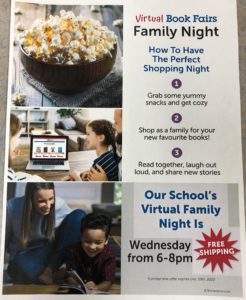 Virtual Book Fair Countdown! 
Dear families,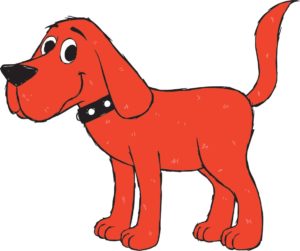 Our school's Scholastic Virtual Book Fair starts next week! It will be open from November 16th to November 29th.
Let's continue to give our students access to the books they want to read! We are excited to provide this opportunity for families to shop together, from the comfort of home.
Plan to participate in our Virtual Family Event on November 16th to November 29th.
Your investment in your reader also helps our whole school. All purchases earn Rewards that can be redeemed for books and Education Resources for our school's classrooms and library.
When it's time to shop, visit our school's Virtual Book Fair site using this link: https://bookfairs-canada.myshopify.com/pages/5151265
Before our Fair begins, click the link to:
•   SAVE it to your browser
•   WATCH videos of popular new titles
•   PREVIEW our Featured Books
Watch for news leading up to our Scholastic Virtual Book Fair!
Happy reading!
CLIFFORD THE BOOK RED DOG
Illustration © 2020 The Norman
Bridwell Trust. All rights reserved.
 
*******************************************
Saskatchewan Rivers Public School Division Digital Library
(login with your Sask. Rivers student username and password)
****************************************************************
 Did you know you can also order books from the vast selection available through our town Library? You can order your books online and pick them up at the Library when they arrive. All you need is a Library card to access books from all Regional Libraries throughout the Province. Click on the link below to start searching!
***************************************************
 THE MORE YOU READ,
THE MORE YOU KNOW
AND THE FURTHER YOU'LL GO…IT'S TRUE!!
Reading helps us to develop our skills in:
Grammar  –  Avid readers are superior at sentence structure and phonetics.
Writing  –  Readers are better at producing creative letters, essays and book reports.
Vocabulary  –  Keen readers have a broader vocabulary and are more knowledgeable when it comes to connotations and interpretation of the English language.
Speaking  –   Ardent readers excel at speaking and are therefore better communicators; they have no trouble expressing themselves in their day-to-day interactions with others.
 START DEVELOPING YOUR READING SKILLS TODAY!
 ***********************************************************************